Successful organizing depends on accurate information about the space to be organized, so professional organizers need reliable measuring tools. Measuring apps (smartphone applications) eliminate the need for cumbersome, time-consuming measuring tape approaches, relying instead on the smartphone's camera and mathematical algorithms that generate information on height, distance, length, width, and area. Getting this information quickly and easily is valuable in any aspect of organizing that involves space planning, product selection, or systems design.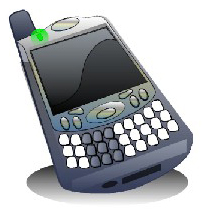 Generally, measuring apps include these common functions and features:
On-screen ruler for measuring small items
Camera ruler for measuring large objects like a room, wall, or building
Initial calibration process to establish reference information to be used in conjunction with the photograph of the item to be measured
"Requirement for Reference" information in each camera measurement; one app requires that a credit card sized item be included in each photo while another requires the input of information specifying the height at which the camera is being held in each photo measurement.
The smartphone apps listed below are among the highest rated currently available for the two main smartphone operating systems.
For iPhone, iTouch, and iPad:
SpectaRuler (www.hollingtech.com/apps/SpectaRuler.html)
Calibration depends on your shoe size and the number of steps to/from the item being measured, and there is no reference required in pictures.
Measures both small and large objects, those that are upright, and those that are placed high or low.• Measures across uneven surfaces.
There is a multi-step process required for deriving measurements, and accuracy fluctuates with positioning consistency during various steps in the process.
Cost: $2.99
Average user rating: 4+/5
Multi-Measures (http://itunes.apple.com/app/multi-measures-the-all-in/id354112909?mt)
Comprehensive, integrated measuring functionality that includes a ruler, plumb bob, spirit level, stopwatch, rimer, metronome, and seismometer.
Access the ruler functionality by sliding your phone along the surface of an object.
Offers a range of options for measuring units (metric, pica, inches, pixel) and easy conversion.
Affords precise measurements for smooth, firm surfaces, but is impractical for large or distant items or those with surfaces that the phone cannot slide on (uneven, over-soft, wet, etc.).
Cost: $0.99
Average user rating: 4+/5
Magic Plan (http://itunes.apple.com/us/app/magicplan/id427424432?mt=8)
Measures, draws, and publishes floor plans using photographs taken sequentially of all corners in a room or space.
The app transforms photographs into pieces of a floor plan, which you then "assemble" using your fingers to drag and drop.
You can add scale representations of furniture or fixtures to the finished floor plan, and can supplement the diagram with associated photographs or text.
Floor plans can be published to the web or exported in pdf and jpeg formats. Some formats are free for noncommercial use, while certain formats and all commercial use require additional fees.
Cost: free app, additional charges for downloading floor plan images
Average user raring: 3.5/5
For Android Phones and Tablets
Advanced Ruler Pro (www.bestandroidappsreview.com/20I0/05/top-android-app-advanced-ruler-pro.html)
The app has an on-screen ruler for measuring small objects.
Camera function measures the height or distance to an object on the same horizontal plane.
Cost: $2.99
Average user rating: 4.7/5
Smart Measure Pro (www.appbrain.com/app/smart-measure-pro/kr.aboy.measure)
Uses camera function to measure distance, height, width, and area.
Cost: $1.02
Average user rating: 3.94/5
Once you've taken measurements, record them and other information direcrly onto photos taken with your phone with:
My Measures and Dimensions (Android: https://market.android.com/details?id=si.sis.mymeasures) (iPhone: http://itunes.apple.com/us/app/my-measures-dimensions/id325962257?mt=8)
Allows you to overwrite measurements, labels, arrows, or notes onto photos that you can export to e-mail or gallery storage.
Offers the option to record in metric or imperial units of measure.
Average user rating: 4.5/5
Cost: $2.99- $4.99
Sara Wiggins. CPO, Contributing Editor, owns PriOrganize It!, lives in Colesville, MD, and can be reached at .
This article was originally published in the December 2011 – January 2012 issue of The Chronical, An Official Publication of the Institute for Challenging Disorganization.